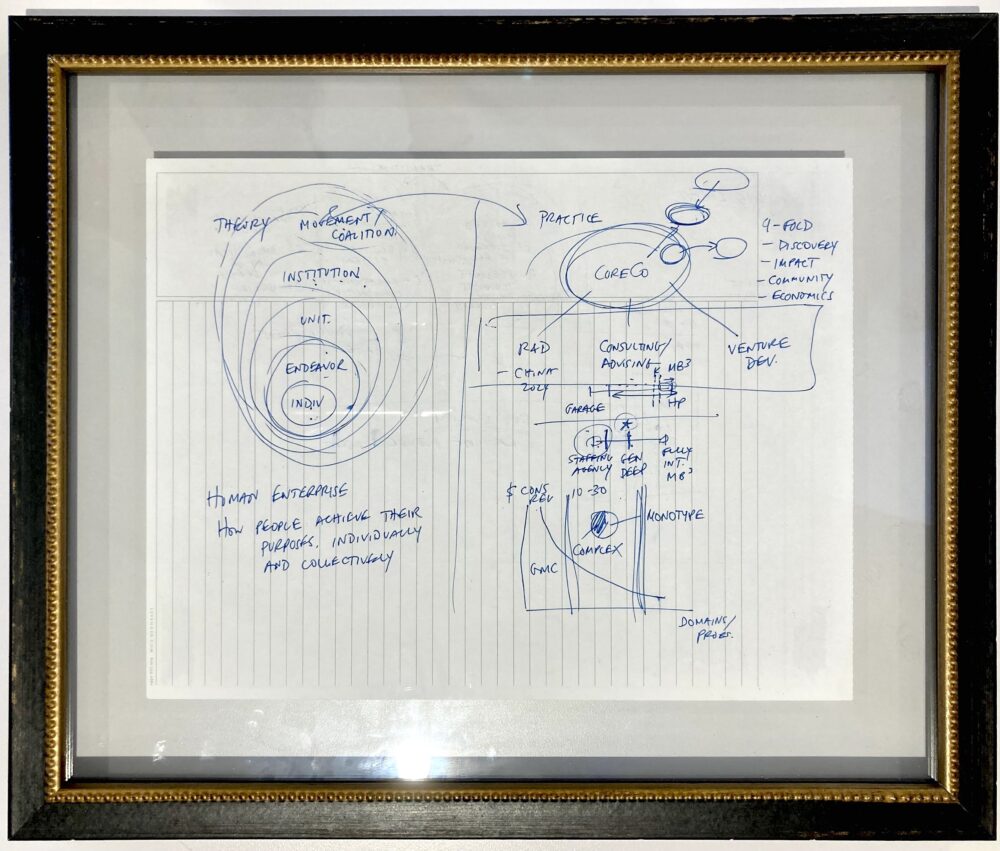 What I most want from my life in business is that my days be like a child's days and that my years be like a child's years.
A child's days have their share of fidgeting and grumbling; stuckness and pique; but then stretches of being all the way into the task at hand: painting the water and all I can see & touch & think is blue, blue, blue.
A child's years are long. As each year sweeps along like the shadow on a sundial, it arrives at a series of marks of now it is time to: traditions to be torn into, new presents in familiar wrapping paper. And, most of all, each year brings new powers. What could be more alive than doing what I couldn't do before, feeling what I haven't felt before, playing where the waves break at the edge of a rising tide?
Children are given this; grown-ups must invent it for themselves.
As Incandescent turns ten, certain moments exemplify this aspiration: experiences of being fully in the flow of what we were meant to do and – equally – turning points at which we grew in some important way, not just learning something new, but entering into a larger world. I'll share ten of these moments, nine in this post; and one, unpacked more deeply, in the post to follow.


A. A. Milne introduces his book Now We Are Six by explaining:
We have been nearly three years writing this book. We began it when we were very young ... and now we are six. So, of course, bits of it seem rather baby-ish to us, almost as if they had slipped out of some other book by mistake. On page whatever-it-is there is a thing which is simply three-ish, and when we read it to ourselves just now we said, "Well, well, well," and turned over rather quickly. So we want you to know that the name of the book doesn't mean that this is us being six all the time, but that it is about as far as we've got at present, and we half think of stopping there.
Here we at Incandescent are at ten, appreciating "where we've got at present," a place lovely enough that we half think of stopping here – even as we look forward to what our someday-selves might come to know, which we today have only barely glimpsed.